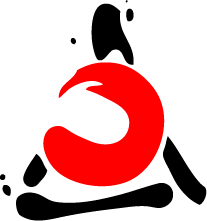 1Touch™ Self Defense Project


Board and Staff
Executive Director/Founder/Board Member – Stephen Nicholls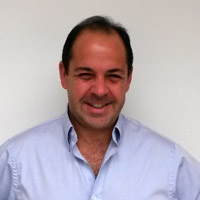 Mr. Nicholls has 36 years of conflict resolution training. Drawing from his wide range of martial arts skills, he has adapted his techniques to be accessible to people from all walks of life. In 2010, Mr. Nicholls created the 1Touch™ Project self-defense program for the blind in London, England. Shortly after that, 1Touch™ was transported to the United States, where it is now a 501(c)(3) nonprofit operating nationally. Mr. Nicholls has presented at the International Symposium on Adapted Physical Activity, European Congress on Adapted Physical Activity, and Association for the Education and Rehabilitation of the Blind and Visually Impaired International Conference, among many other national and local meetings. Mr. Nicholls has founded and sat on the boards of numerous organizations, including British Kodenkan, Kodenkan International, European Kilohana Martial Arts, and United Kingdom Bugei. He has been contracted as a consultant for a variety of authors and specialized training seminars. In 2004, Mr. Nicholls received the International Instructor of the Year award (Sokeship World Council), and in 2003,he was grantedthe Kilohana Instructor of the Year award.
Executive Assistant – Miranda Brown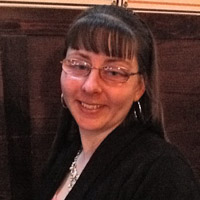 Ms. Brown lives in Iowa with her guide dog, Vinca. Since 2013, Ms. Brown has been the executive assistant for the 1Touch Project. She is currently working on her Master's in Public Administration with an emphasis in Nonprofit Management through Upper Iowa University. Ms. Brown graduated with honors from Upper Iowa University with a Bachelor's in Management and holds certificates in accounting and human resource management. Ms. Brown has also worked as an independent travel agent, direct support professional, and in office administration and sales. She has served as a charter chapter president, state board member, and state fundraising chairman for an organization for people who are blind. Other organizations Ms. Brown has donated her time to include her local Lions Club and the White Cross. She has advocated for people with disabilities in various ways, coordinated fundraising events, and initiated special programs in her community and nationally. In addition, she currently serves as the secretary to the board of directors for a Regional Workforce Development Board (RWDB).
Board of Directors
President – William Graham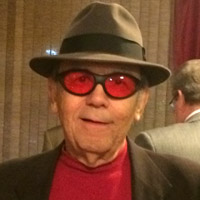 Mr. Graham, a blind veteran, retired in 2000 from a major communications company. While he enjoys outdoor activities, he spends the majority of his time volunteering for community service organizations such as Lions Clubs International, 1Touch™ Project, Centers of Independent Living, the Marine Corps League, Toccoa Amateur Radio Society, and other service organizations. Mr. Graham holds a Master's in Information Technology. In addition, he serves on two other boards of directors (DisAbility Resource Center and the Toccoa Lions Club). He believes in the 1Touch™ philosophy of empowering people and making them as independent as possible. 1Touch does not guarantee empowerment and safety, but it gives you the best chance of attaining these goals.
Secretary – Jonathan Simeone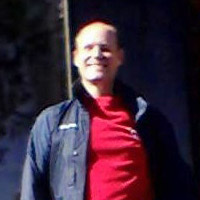 Mr. Simeone was born two months premature and with a benign growth behind his right eye. They removed the growth when he was eleven months old, leaving him totally blind. Mr. Simeone graduated from the University of Massachusetts, Amherst with honors. After graduating, he interned for Senator Ron Wyden. In 2005, he graduated from Suffolk University Law School in Boston and became a licensed attorney. His first job out of law school was with the American Bar Association's Washington, D.C. office. Later, Mr. Simeone worked for disability rights advocates in Berkeley, California. Recently, he became an Apple-certified support professional and took the 1Touch coach certification course.
Treasurer – Oliver Hu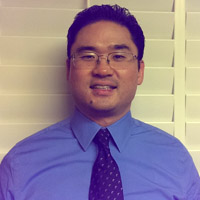 Mr. Hu is a graduate of San Jose State University. He is an experienced digital marketing professional who has worked in the technology, legal, publishing, and financial services industries for many years. Currently, Mr. Hu works for Wells Fargo Bank in San Francisco. He is also a martial artist and practices Danzan Ryu Jujitsu. He became familiar with the 1Touch™ Project in 2010.
Board Member – Erin Kavanagh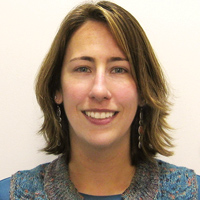 Ms. Kavanagh is a Certified Orientation & Mobility Specialist (COMS) working at the Olmsted Center for Sight in Buffalo NY. She has a history of involvement with Advisory Committees for accessibility, specifically advocating for accessibility in the built environment with transportation planners/engineers and politicians. Over the past six years Ms. Kavanagh has become extensively involved with Camp Abilities, an international movement of sleep away sports camps for youth with vision impairments. Bringing together her interests and accomplishments in sport with her professional skills empowering students, Camp Abilities has become a passion for Ms. Kavanagh. It was through Camp Abilities that Ms. Kavanagh became more fully involved with 1Touch and she has since become an enthusiastic advocate for the 1Touch Project.
Meet Our Volunteers
Researcher/Evaluator –Tessa McCarthy, PhD
Tessa McCarthy is an assistant professor in the Department of Instruction and Learning in the Vision Studies program at the University of Pittsburgh. She graduated from Vanderbilt University in 2010 with a PhD in Special Education with an emphasis on visual disabilities and has more than a decade's experience as an instructor and consultant in orientation and mobility and visual impairments. McCarthy's research has recently been published in The Journal of Visual Impairments and Blindness, the International Review of Research in Developmental Disabilities, and The Journal of Special Education. In the last year, she presented on the use of artificial intelligence in reinforcing braille instruction.
Accessibility Consultant – Mark Melonson
Mr. Melonson is an accomplished information security consultant and coder who relies on a wide variety of assistive technology products to meet the needs of access and usability. Throughout his career, Mark has been pitted against many accessibility and usability nightmare scenarios, and he continues to find practical solutions to satisfy the needs of the growing user base. He volunteers to assist in ensuring that all 1Touch™ resources meet accessibility benchmarks.
Document Proofreader/Editor – Carrie Ott
Carrie is a linguist and editor who graduated from Calvin College with honors in two Bachelor's degrees (Linguistics and Japanese). She has lived in Hungary and Japan, offering translation and language services for companies and small non-profits. She is currently active in the field of forensic linguistics and hopes to continue to use her language abilities to assist the underrepresented and vulnerable. In her free time, Carrie enjoys designing tattoos, mountain biking, tall ship sailing, and watching movies.
1Touch™ Project is a registered vendor of the Federal Government.






© 2015 One Touch Project - all rights reserved | © 2015 Taking it to the Next Level - all rights reserved | © 2015 Eliteinsites.com - all rights reserved